3D Body Jewelry & Office Gifts
Custom Crafted for Academics, Executives, and Professionals
Have you ever wanted to give a colleague, friend, or loved one "a piece of your mind"? Well now you can! Choose your thought (and mood) in our Gallery of Brain Mood Gifts.

We specialize in 3D crafted memorabilia celebrating the beauty and essence of what makes us human.

The invisible beauty of Nature made visible - and printable.
​Academic Designs Inc.
7341 Spring Hill Dr.
Spring Hill FL, USA 34606-3985
Tel: 001.727.808.0018
Fax: on request
WE MIGHT BE ABLE TO ANSWER YOUR QUESTIONS RIGHT NOW, CHECK OUT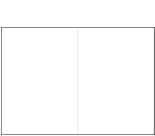 Customer Service is Waiting for You
FAQ's
About Academic Designs
What is Academic Designs?
Academic Designs is a world leading 3D Design and Engineering marketplace and community.
Who designs these products?
All Academic Designs products are created and crafted by our community of team members. Please also see 'I have an idea can you design it for me?' below.
How are these products made?
We use industrial size 3D Printers to create your products, often in combination with post-processing, like tinting and polishing.
Where are your production facilities located?
We have two Factories of the Future, one in Long Island City, N.Y., and another in Eindhoven, the Netherlands. As Global Partners with Shapeways Inc. we work with best-in-class manufacturing partners around the world.
I have an idea - can you design it for me?
Academic Designs does offer design services to businesses, and our community is full of experienced designers! Contact us on our internal email and we will try to help.
Plac
ing an Order
Which payment options can I use?
Credit Card
Orders shipping to the United States or Canada can be paid for by using American Express, Discover, MasterCard, or VISA. Orders shipping to all other countries can be paid for by using American Express, MasterCard, or VISA.
PayPal
Orders may be paid for via PayPal as long as PayPal is available in your country. Check PayPal to see where it is available. You may pay via PayPal in either USD or EUR, depending on the destination country of your order.
Please refer to PayPal for payment limits, countries that accept PayPal, disputes, and other terms.
Bank Transfer
Orders can be paid for via wire (i.e., bank-to-bank transfer). When selecting Bank Transfer as the payment method during check-out, you will receive specific wiring instructions depending on the destination country of your order. Be sure to include your customer and invoice number.
Customers should plan for an additional 2-5 days of payment processing time on top of the standard Academic Designs order timeline, as Academic Designs will only begin production after payment has been received in full.
Please be aware that you may incur additional bank service, transfer, or other fees when paying with bank transfer.
How do I apply Academic Designs promo codes or gift cards?
You can add promo codes, gift cards, and store credit (when available) during checkout. Simply apply the codes to see your new estimated total.
Which currencies are available to me?
Payments can only be processed in USD or EUR, based on your shipping country. For customers who are reviewing invoices, please note that invoices will also reflect your payment currency.
Your bank or credit card issuer may apply additional currency fees to your payment.
Prices are approximate and are converted from USD using a monthly exchange rate that changes on the 1st of every month.
What happens after I place an order?
After you place an order, we manufacture your product using the most advanced 3D printing technology available. Then, we inspect the quality of each product, carefully package it, and send it your way.
Pr
ocessing Your Order and Payment
When will I be charged?
Credit Card or PayPal
When you place an order we will put an authorization hold on your credit card or PayPal account. We only charge your payment after we have reviewed and accepted your order for production or after 7 calendar days for credit card orders and 3 days for PayPal orders (the longest we can hold the authorization), whichever is sooner.
If your order contains a gift card, we will issue your electronic gift card immediately and charge the full order amount as soon as the order is placed.
If at any point we determine that we cannot manufacture an item in your order, you will not have to pay for it. If we have not yet processed your payment, you will not be charged for the item. If we have already processed your payment, we will issue you a refund.
Bank Transfer
Bank transfers do not go through the same authorization and charge process as credit cards and PayPal. After we receive the full payment from your bank, we will begin reviewing your order. If we determine that we cannot manufacture an item in your order, we will issue you a refund.
What is a payment authorization?
A payment authorization is a pending charge or hold on a payment account. This is not a complete charge, and will typically appear on your bank statement under "Pending Charges". We use payment authorizations with credit cards and PayPal payments to ensure that we will be able to charge your payment successfully after reviewing your order.
If we determine that we cannot manufacture any of the items in your order before your payment has been charged, we will void the authorization. This may appear as a refund or may be deleted from your credit card statement or account. If we cannot manufacture part of your order, we will only charge you for the items we can manufacture.
How does Academic Designs process refunds?
Refunds for credit card, PayPal or bank transfer payments are issued in the original form of payment and will reflect the amount paid. It may take 3-7 business days for the refund to appear in your account. Orders paid with gift cards, or promotional dollars will be returned in that form.
We may contact you to obtain additional information if necessary. In certain cases where we determine a refund is not appropriate, we may issue store credit.
Shipping Info
What is the delivery time for Academic Designs products?
Please allow up to two weeks for delivery to your door after order confirmation. Production facilities in both the United States and the Netherlands give us the fastest global turnaround times possible. Remember your items don't "physically" exist at the moment of order – they are hand-crafted one at a time. All orders ship with a tracking number you can use to monitor the status of your order in transit.
Also we ship all items in an order together, so the product in your order with the longest lead time will determine when your order will ship together with its destination. We will send a return email (within hours) of a more precise estimated ship date for your order in your shopping cart.
How can I change or cancel my order?
If we have not yet started production on any of the items in your order, you may cancel your entire order via the My Order page. Enter your receipt number and click "Cancel Order." Due to the personalized nature of our Services (i.e. the 3D Models are made by us based on your order specifications), once an item is in production you can no longer change or cancel it.
We warrant that the 3D model manufactured by us will substantially meet the features of the indicated 3D Model displayed on our Website. Please inspect the 3D Model immediately upon receipt. If the 3D Model is faulty when you received it and you believe you are entitled to a replacement in accordance with our warranty, please contact us within 10 days after receipt of the 3D Model. Do not return the 3D Model unless we request you to do so. We will confirm whether you are entitled to a replacement or refund. Transportation costs in respect of a faulty product will be borne by us. If we do not receive any notice within the provided 10 days we will assume the 3D Model meets your ordered specifications.
For more information, contact the Customer Service team.
We do our best to get your orders to you as quickly as possible. This means that many items ship ahead of schedule, though we cannot guarantee it. Unfortunately, some designs may also face delays. We'll provide email alerts to keep you updated on the status of your order, and you can always check your order status page.

What are your shipping options and rates?
We offer several different shipping options depending on the destination of your order. See our Shipping Info for prices based on your location.
Will I have to pay duties and import tax?
We make every effort to minimize additional charges. However, depending on the destination country of your order, duty, tax, and brokerage fees may be assessed upon importation.
Please see our Shipping Info page for more information.
Can I ship to a country other than my own?
We're working to make it easier for you to send gifts to friends and family across the world. Currently, to guard against online fraud, we require that the country of your Ship To address matches the country of your Bill To address.
Do you ship worldwide?
Yes, with the exception of Russia (sorry, Russian 3D Printing lovers!!). For more information, please visit our Shipping Info page.
Existing orders
How can I check the status of my order?
View the latest status of each product in your order on the My Orders page. Find this page by clicking on your avatar at the top-right of the page and selecting Orders.
How can I change or cancel my order?
All Academic Designs products are made-to-order. Once an item goes into production, we can no longer change or cancel it.
If we have not yet started production on any of the items in your order, you may cancel your entire order via the My Order page. Enter your receipt number and click "Cancel Order."
For more information, contact the Customer Service team.
Can I add a product to an existing order?
While you cannot modify an existing order, you can place a new order and ship it together with your latest open order. This option is available as a shipping option in checkout, if your latest order has not shipped yet and if you are shipping to the same address.
By choosing this option, you will not need to pay for shipping on your new order.
Both orders will share the same shipping address, shipping tier, and arrival date. Depending on when you place your new order, the arrival date of your previous order may be impacted.
My order arrived, but there's a problem with it.
Oh no! We're truly sorry to hear that. Please get in touch with our Customer Service team and they'll help you out!
Our main goal at Academic Designs is to bring amazing products to life with 3D printing. We're 100% committed to your satisfaction, and if for some reason there is an issue with your order, we'll do our best to find a good solution. You can read more about our Return Policy below.
My order is late. What can I do?
Please get in touch with our Customer Service team, they'll take over from there!
What is your return policy?
If you have any issues with your order, please contact our Customer Service Team, and they'll be happy to help you. In order for us to resolve your issue as quickly as possible, we ask that you describe the issue in detail and, if possible, provide pictures. This will make it easier for us to help you, and to help us improve the quality of our products.
For quality assurance issues, we will work with you to either manufacture your product again, or provide a refund.
For any issues involving platinum, gold, or silver, you must return the product to us in order to receive a refund or to have it manufactured again. Our Customer Service Team will send you information on how to return the product.
We do not provide refunds for products that have been used, altered, or damaged after you've received the shipment. Additionally, we are not able to refund purchases of a "Gift Card"
Discounts
Do you offer educational discounts?
Yes, we do! All United States students and educators receive a 10% discount off all orders. Just make sure your account is registered with a .edu email address. Log in, and visit our Education page.
Do you offer volume discounts?
Due to the nature of 3D Printing, the price per object does not decrease with larger volumes. As a result, we do not offer volume discounts.
How can I place a business order in the European Union?
If placing a business order in the EU, indicate your business status when placing your first order. Enter your billing address, check the box labeled: This order is for a registered business in the European Union, then fill out your: business name, chamber of commerce number, and VAT number.
Your request will then be sent to us for verification. Once we've approved your business account, we'll process your order and you can continue to order your products and receive invoices without VAT.
For businesses outside the EU, you can order via our normal checkout process or contact our Customer Service team with specific questions.
To cancel your order click My Order Page Button and enter your Academic Designs receipt number.